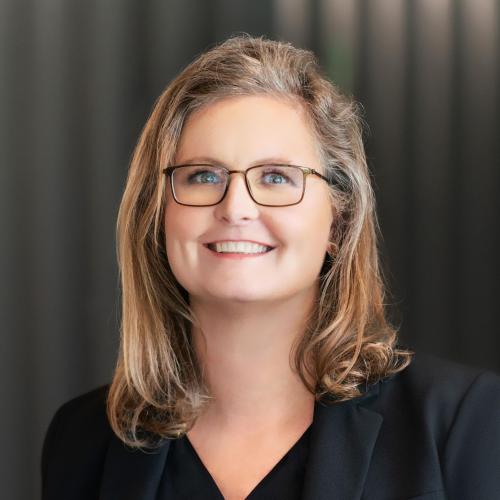 Karna Nisewaner
Corporate Vice President, General Counsel and Corporate Secretary
Karna Nisewaner is the General Counsel and Corporate Secretary of Cadence Design Systems, Inc. She is responsible for Cadence worldwide legal operations, covering matters such as corporate governance, corporate social responsibility, commercial transactions, employment, export compliance, government affairs, intellectual property, litigation, mergers and acquisitions, and stock administration. Prior to this role, she was Corporate Vice President and Deputy General Counsel at Cadence where she led many key functions in the legal department. Prior to joining Cadence in 2011, Nisewaner held in-house counsel roles at Intuit and IBM and was in private practice at Finnegan, Henderson, Farabow, Garrett, and Dunner, LLP focused on intellectual property. Nisewaner received her BSE in civil engineering and operations research from Princeton University and her Juris Doctor degree from UCLA Law School.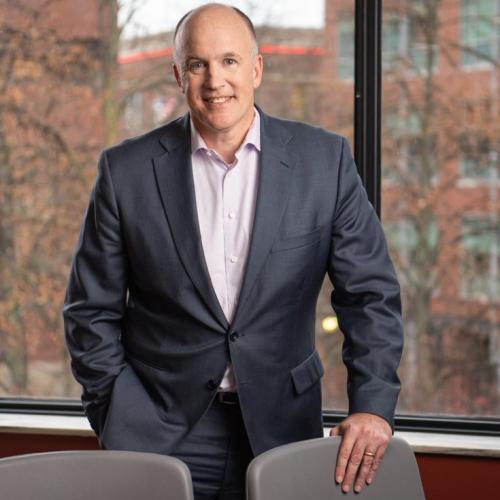 Brian Walters
Brian D. Walters serves as Executive Vice-President and General Counsel for Matthews International Corporation, Pittsburgh's oldest company in continuous operation since 1850 and operating in over 25 countries with over 12,000 employees. During his 18-year tenure at Matthews, the Company has more than tripled in annual revenue, now producing approximately $1.8 billion in sales. Brian has directed all legal matters for this publicly-traded corporation both nationally and internationally, as well as serving as a member of Matthews' executive leadership team. Mr. Walters has led over 75 domestic and foreign acquisition initiatives at Matthews, including extensive experience coordinating strategies to secure transaction approval from the U.S. Federal Trade Commission, managing HSR filings, as well as filings with the competition authority of the European Union.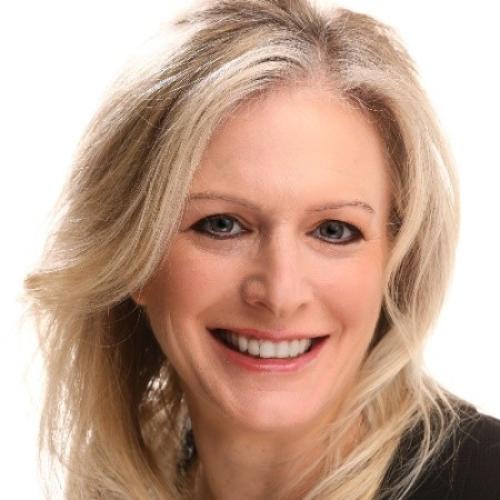 Kim Jessum
Associate General Counsel, Chief Intellectual Property Counsel United States and Secretary
Stephen Lee
Stephen Lee is Chief I.P. Counsel at Target and has been with the company for the past 19 years. His practice has covered the entire spectrum of I.P. matters, as he has been responsible for all trademark, copyright and patent work. Particularly rewarding is the fact that his team provides legal services and advice to practically every business team within Target and has touched almost every one of Target's key strategic initiatives. He manages a team of 24 high-functioning I.P. professionals, and he has first-hand experience leading his team through the ups and downs of the retail landscape transformation.
For the eight years prior to joining Target, Stephen practiced law as a partner at Fish & Richardson and as an associate at Faegre & Benson both in Minneapolis. In private practice, Stephen's practice was equally diverse as it covered all aspects of I.P.: portfolio maintenance, litigation, contract drafting and negotiation, and strategy and counseling.
Stephen is a proud graduate of the University of Texas where he received both his B.A. and J.D. degrees. Stephen is married and has three children, ages 17, 15 and 6.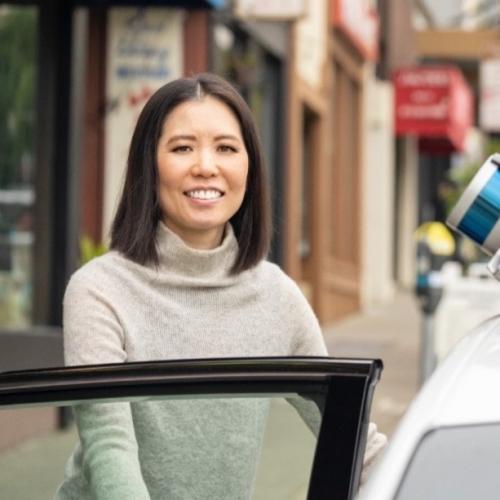 Olivia Tsai
Assistant General Counsel, Head of IP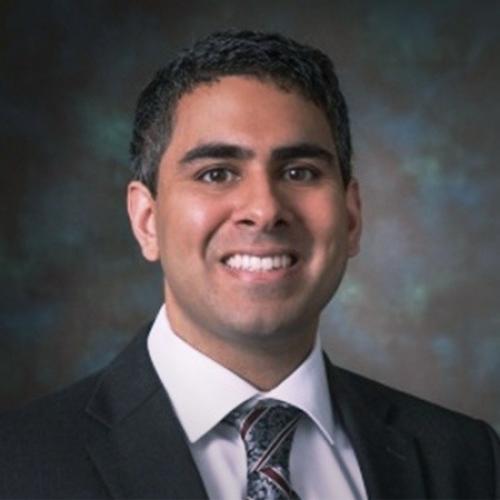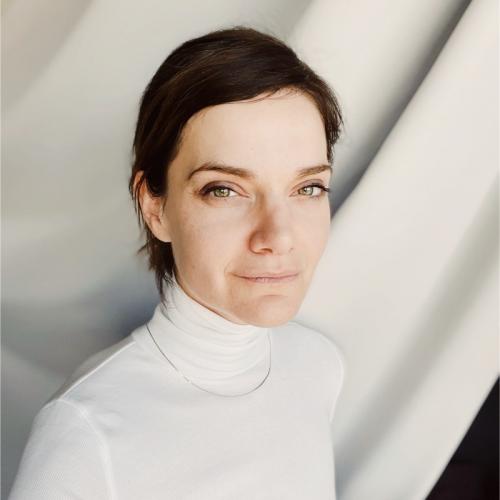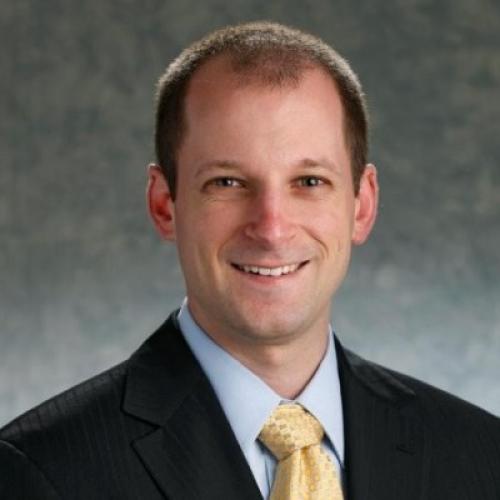 Jason Laberteaux
AVP and Assistant General Counsel, Global IP and Technology
Jason LaBerteaux joined MetLife in 2019 and serves as AVP & Assistant General Counsel with the Global IP/Technology Unit. In his counseling, he primarily focuses on the protection of enterprise intellectual property and on the legal issues related to technology, including outsourcing and the implementation of global platforms. Jason is also responsible for negotiating IT transaction agreements, enabling roll out of the enterprise digital strategy. He also provides intellectual property and information technology legal support to M&A transactions, including due diligence reviews of intellectual property assets and drafting and negotiating transitional services agreements.
Jason is a member of the ACLI Innovation Subcommittee and Federal Quick Reaction Team that focuses on industry regulatory initiatives. Prior to MetLife, Mr. LaBerteaux worked at a number of law firms in the New York area with a focus on software procurement agreements (SaaS, IaaS, outsourcing, and music licensing), IP litigation, Inter Partes Reviews, IP licensing, M&A, and patent prosecution. Jason received his BS in electrical engineering from the University of Louisiana at Lafayette in 2008, and his JD from the University of Connecticut School of Law in 2011.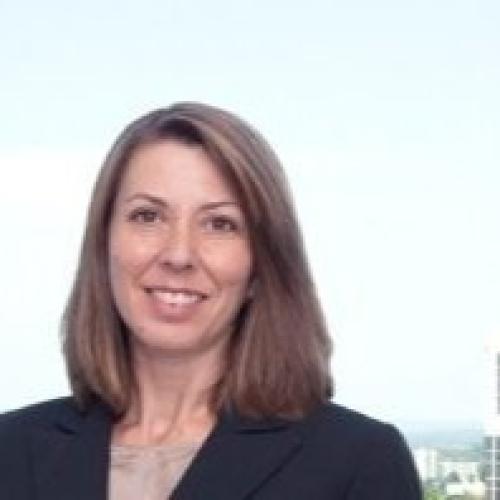 Tara Stuart
Associate General Counsel, IP
Tara Stuart is Assistant General Counsel, IP at Gilead Sciences, Inc., where she is the IP lead for the Inflammation and Fibrosis Therapeutic Areas. She and her team focus on patent strategy, prosecution, and portfolio management in all stages of pharmaceutical development. As a registered patent attorney, Tara was previously in private practice where she specialized in patent prosecution, litigation, and counseling with an emphasis in pharmaceuticals. Tara received her JD from University of Illinois Chicago John Marshall, an MS in Chemistry from Indiana University, and formerly worked an oncology research scientist at Loyola University Medical School.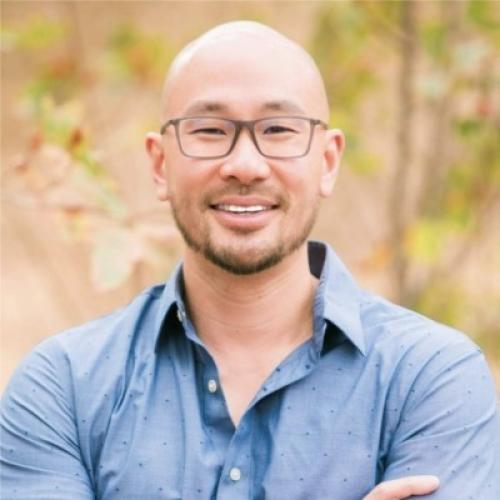 Jeremiah Chan
Director and Associate General Counsel, Head of Patents, Licensing and Open Source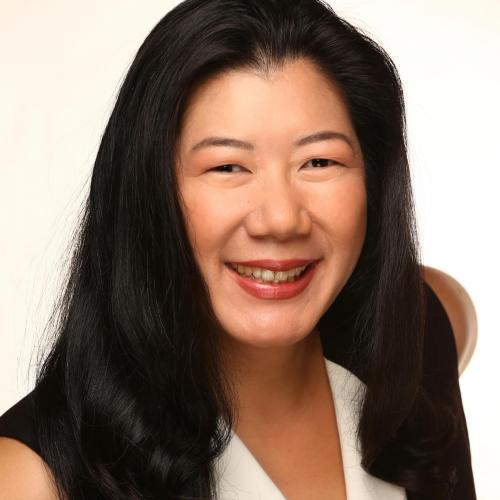 Lily Lim
Asisstant General Counsel, IP and Software
Lily Lim leads worldwide intellectual property, software, and info-security legal strategies at Fortive, a $20B conglomerate of software, instrumentation, and medical device companies. Lily also provides legal strategies for the Fort, the artificial intelligence center at Fortive. She is a strategic partner to business, product, engineering, and security leaders at Fortive and its operating companies.
Before joining Fortive, Lily was at ServiceNow, where she served as the Legal Director for Intellectual Property, Strategic Initiatives, and New Products, partnering with cross-functional teams to drive innovation and new product releases to new levels and speeds. Prior to that role, Lily was a partner at Finnegan, Henderson LLP in Palo Alto, California, successfully representing clients in intellectual property, privacy, and cybersecurity matters. Lily also dedicated time to government service, serving as a judicial law clerk to the Honorable S. Jay Plager at the U.S. Court of Appeals for the Federal Circuit, and serving as a spacecraft navigation engineer at NASA's Jet Propulsion Laboratory.
Lily's JD is from Yale Law School. Her MS in Mechanical Engineering is from MIT, and she earned a BS in Aeronautical & Astronautical Engineering from the University of Illinois. Lily has proficiency in Mandarin and counts a number of privacy, cybersecurity, and IP certifications and registrations among her credentials.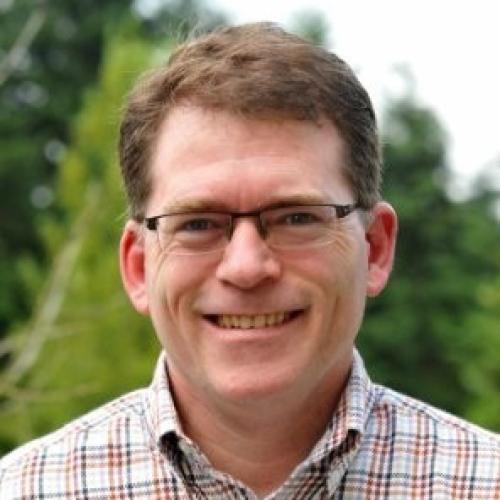 John Mulgrew
Chief Patent Counsel and Global Head of IP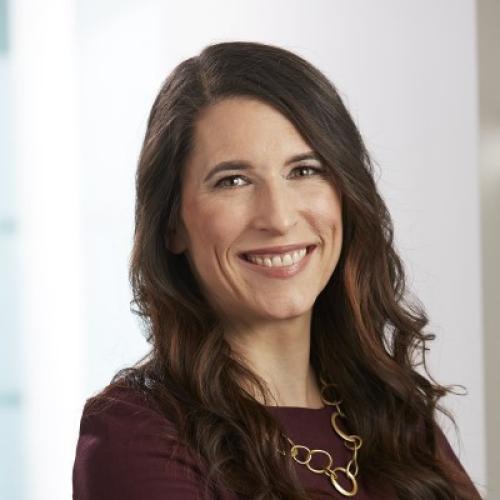 Bridget Smith
Assistant General Counsel, IP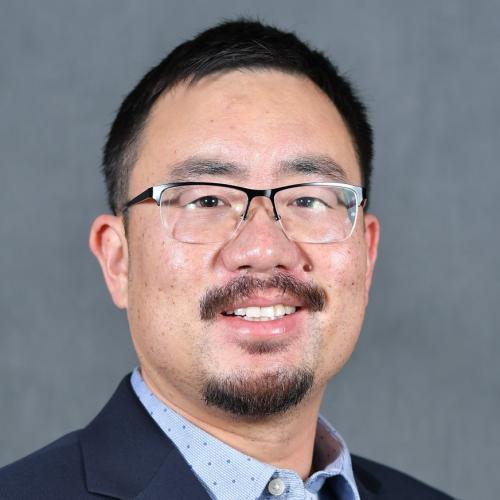 Paul Liu
Global Head of Intellectual Property
Paul is the Global Head of Intellectual Property at TuSimple, a self-driving truck company based out of San Diego, California. At TuSimple, Paul oversees the intellectual property function with a team of attorneys, patent agents, and paralegals to align the company's intellectual property with the business to obtain proactive, high impact, and creative protections via patents, trademarks, trade secrets, and copyrights. He is a subject matter expert for intellectual property assets associated with mechanical engineering, electrical engineering, and computer science technologies. He has been recognized by leading industry publications such as Intellectual Asset Management (IAM) as one of "The World's Leading IP Strategists.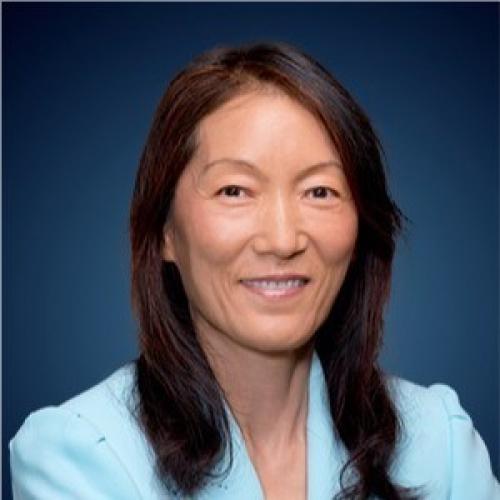 Tao Zhang
Vice President, Deputy General Counsel, IP and Product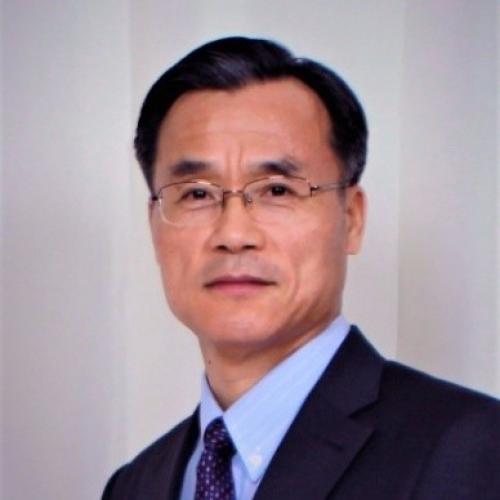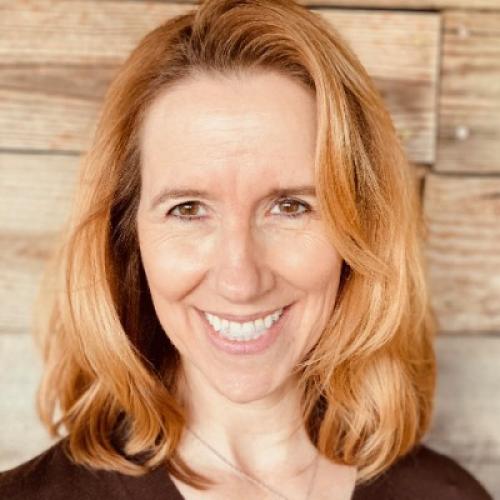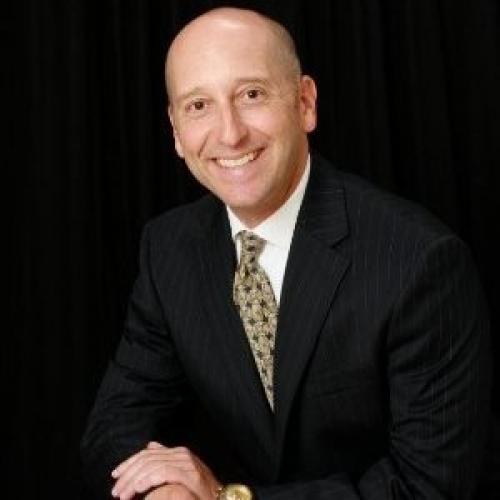 Catherine Tornabene
Deputy General Counsel, IP
Steven Gong
Head of Data Science, PMO and Operations, Global Patents
Kristin Lamb
Associate General Counsel, Senior Director of Intellectual Property and Regulatory Compliance
Kristin Lamb is Associate General Counsel, Senior Director of Intellectual Property and Regulatory Compliance for ŌURA, a late-stage health and wellness wearable startup based in Finland and San Francisco that makes the Oura Ring. Kristin leads all aspects of IP development, protection, and enforcement for the company.
Prior to working at ŌURA, Kristin was in private practice with Hogan Lovells in Houston, Texas. She is a former biochemist and patented inventor, studied biochemistry at the University of Colorado, and received her J.D. from American University Washington College of Law in Washington, D.C. She is admitted to the California, Colorado, District of Columbia, and Texas bars, and is a registered patent attorney with the USPTO.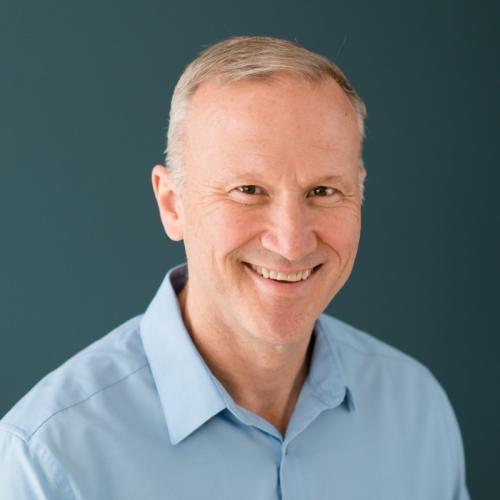 Kurt Brasch
Director of Patent Transactions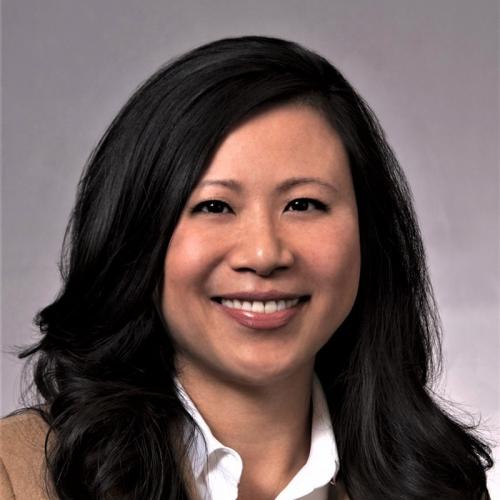 Sharon Lai
Director, IP Legal, Americas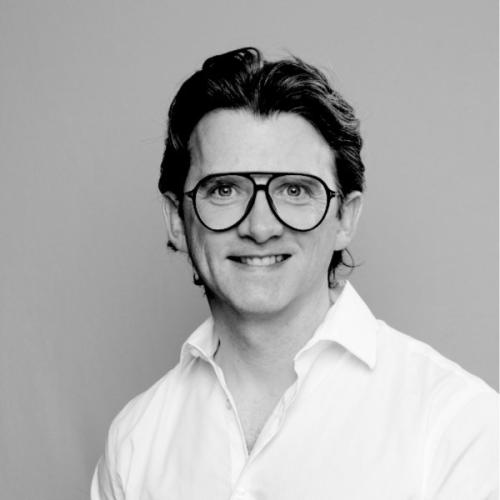 Patrick Flaherty
Senior Managing Associate General Counsel
Patrick Flaherty is an experienced corporate lawyer with a proven history leading a global IP law and policy group, working with a wide range of business clients, and managing a diverse and inclusive team of legal professionals. Patrick advises Verizon's business units worldwide on intellectual property and digital media law and policy issues and is charged with managing and protecting Verizon's intellectual property rights. He received a Bachelor of Corporate Law and LL.B from the National University of Ireland, Galway, and LL.M in intellectual property law from the George Washington University School of Law, and is admitted to practice in the State of New York and is a Solicitor in England and Wales.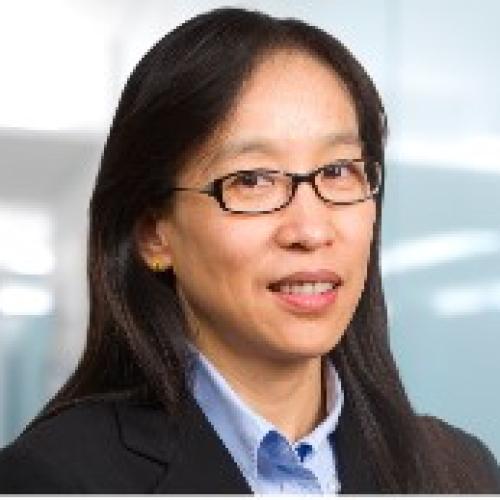 Helen Li
Managing Patent Counsel Patent Portfolio Manager - AI Compute
Helen Liis an associate director of patents and patent portfolio manager of AI innovations at the Intel Corporation. She also serves as the Patent Group Counsel to Office of the Intel CTO & Software and Advanced Technology Group. Prior to joining the Intel, she was a patent attorney at Fenwick & West LLP, where she advised clients on IP strategy and prosecuted patents in computer engineering technologies such as AI. She has a PhD in computer engineering and JD both from Santa Clara University.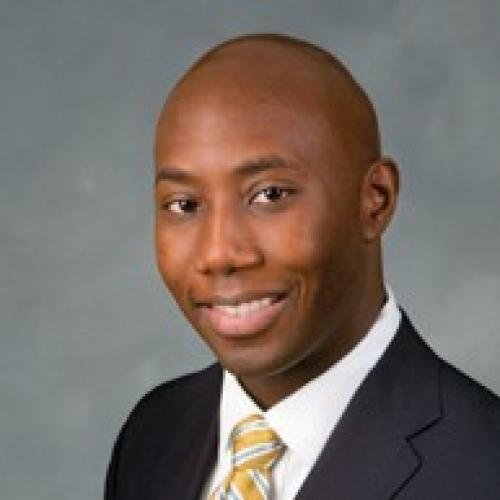 Jason Friday
Managing Director, IP Counsel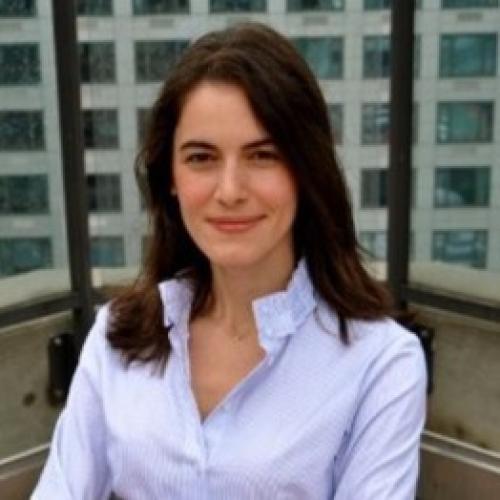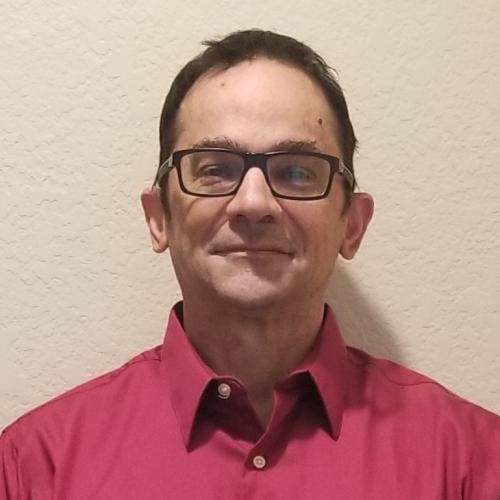 Sivon Kalminov
Mr. Kalminov is the Director of the Canon U.S.A. Inc., Intellectual Property Division. He is responsible for managing the Division's day-to-day patent prosecution work, which includes overseeing both the patent prosecution and administration departments. M. Kalminov also provides support on patent litigation matters, contract matters, and general U.S. patent law related advice to various domestic and international Canon companies and subsidiaries. Mr. Kalminov is a current member of the California State Bar Intellectual Property Section, and a past Chair, Vice Chair, Secretary, general Executive Committee Member, and Patent Group Chair of the Section. In addition to his J.D., Mr. Kalminov has a Bachelor of Science in Electrical Engineering.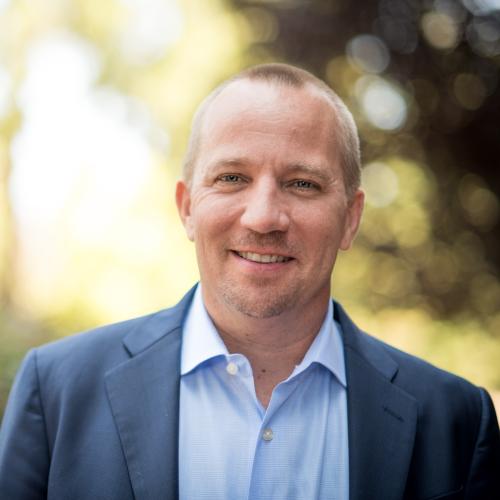 Keith Wilson
Executive Vice President, Partnerships and Acquisitions
Keith Wilson is executive vice president, partnerships and acquisitions, at IPValue Management Inc. IPValue's mission is to generate value for leading innovative enterprises by licensing their patented inventions. IPValue has returned well over $1bn to high-tech enterprises from its licensing activities and, over the past four years, has acquired rights to over 10,000 patents. Mr Wilson has over 25 years of experience in intellectual property law, licensing, and management. Before joining IPValue, Mr Wilson was vice president, general and IP Counsel at Solus Microtechnologies, a venture capital-funded technology company. Mr Wilson worked for over a decade for Litton Industries, a $5bn technology company, in a number of technical, legal, and executive positions, including chief IP counsel. Mr Wilson has a BS in electrical engineering from UC Berkeley and a law degree from UC Hastings College of the Law.
WHY ATTEND
Held on the week of World IP Day, the IP Leadership Executive 2023 (April 24-25, Downtown San Jose) is the elite gathering of global IP professionals, with all discussions being held under Chatham House rules.
The summit has been built and designed with an Advisory Board of in-house IP Chiefs to tackle key challenges facing IP business leaders. Share best practices and determine what world-class IP leadership looks like, and how to achieve it, through a unique blend of closed-door exchanges, extended networking, one-to-one face-time and high-level discussion.
Join the IP elite and…
Hear how MetLife, Lenovo, K

yndryl

 and Volvo are aligning IP with business strategy to unleash IP value in your business
Understand how to successfully decentralise IP knowledge and create a thriving company wide IP culture with insight from TuSimple, InterDigital, G

ilead

 Sciences 

and Cruise
Discuss how to build, grow, maintain and retain world-class IP talent with Verizon, Faraday Future, S

pace Relativity, Aurora Innovation and Canon

Attain insight from GCs at Matthews International, 

Cadence Design Systems

 and Univercells, understanding where IP is on their radar and more importantly, its positioning at a time of crisis.
To maximise discussion and interaction, places will be strictly limited with quotas in place for representatives from law firms, IP service providers and non-practicing entities. Registration will close once these quotas are full.
2023 Information Pack
Fill in your details to recieve a copy of the 2023 information pack to find out more about attendees, audience breakdown and speakers.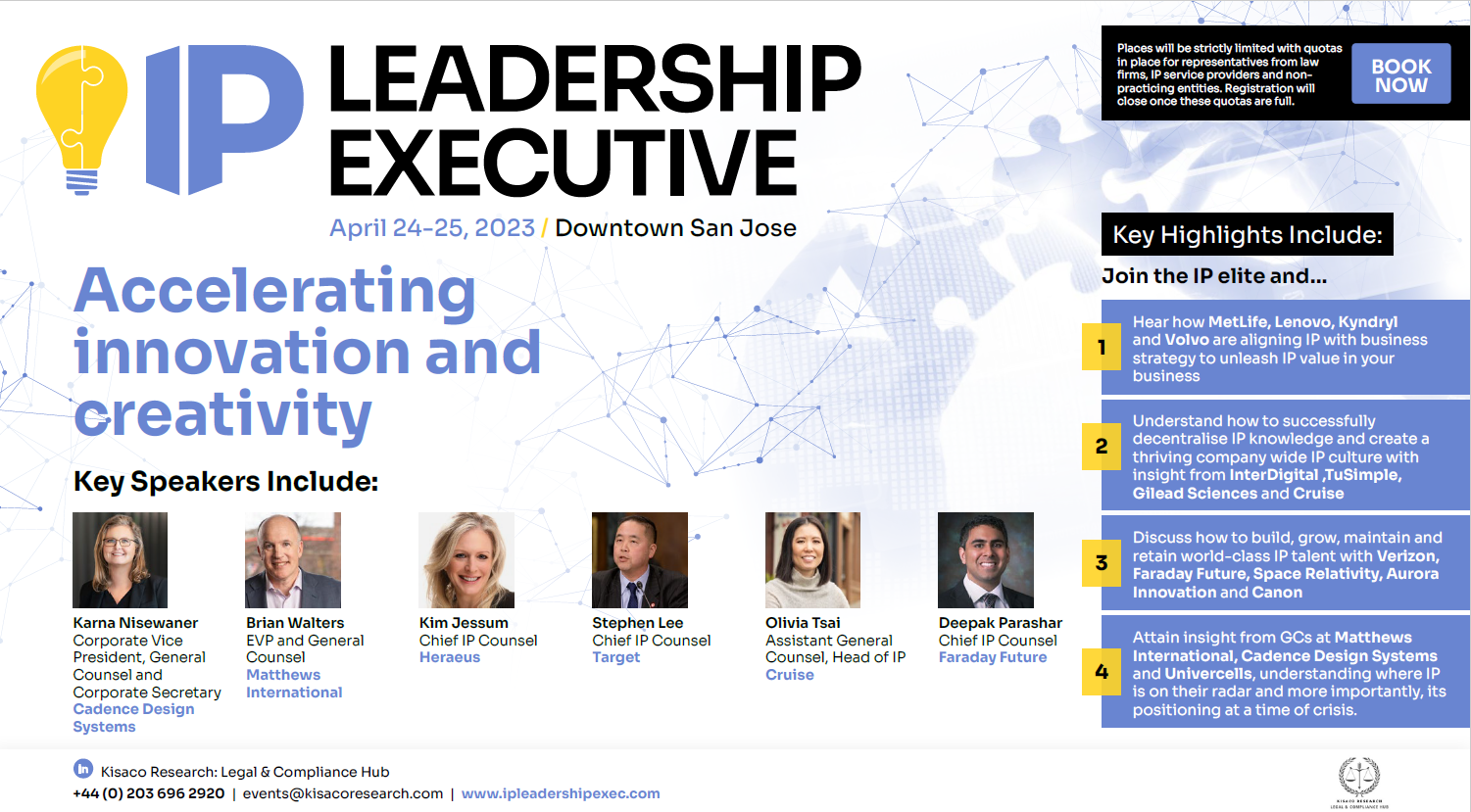 Download Information Pack
Non-Practicing Entities (NPE'S)
Registration and Pricing
The IP Leadership Executive is an exclusive gathering of IP business leaders designed to address critical challenges. To maximise discussion and interaction, places will be strictly limited with quotas in place for representatives from law firms, IP service providers and non-practicing entities. Once the quota is full for a category, registration will close and a waiting list will be in effect.
In addition, please note that places for law firms, IP service providers and NPEs are restricted to a maximum of 2 executives per non-sponsoring organisation.
If you would like to register 3 or more participants, please email [email protected] to discuss sponsorship opportunities.
Sending Your Team? Group Discounts Available!
Applicable for Primary Market, Service Provider and Industry Rates Only. Not available for Academic or 'Start-Up' rates
Book a Team of 3+ - Save an Additional 10% Off
Book a Team of 5+ - Save an Additional 15% Off
If you would like to register a team of 3 or more, please email [email protected] for your discount coupon code before registering. PLEASE NOTE: Discounts cannot be combined with Early Bird Pricing or any other discount or offer. If you have any questions about your registration, please call us on +44 (0)20 3696 2920
We accept the following cards through Stripe:
Preparing registration...
IP PORTFOLIO ATTENDEES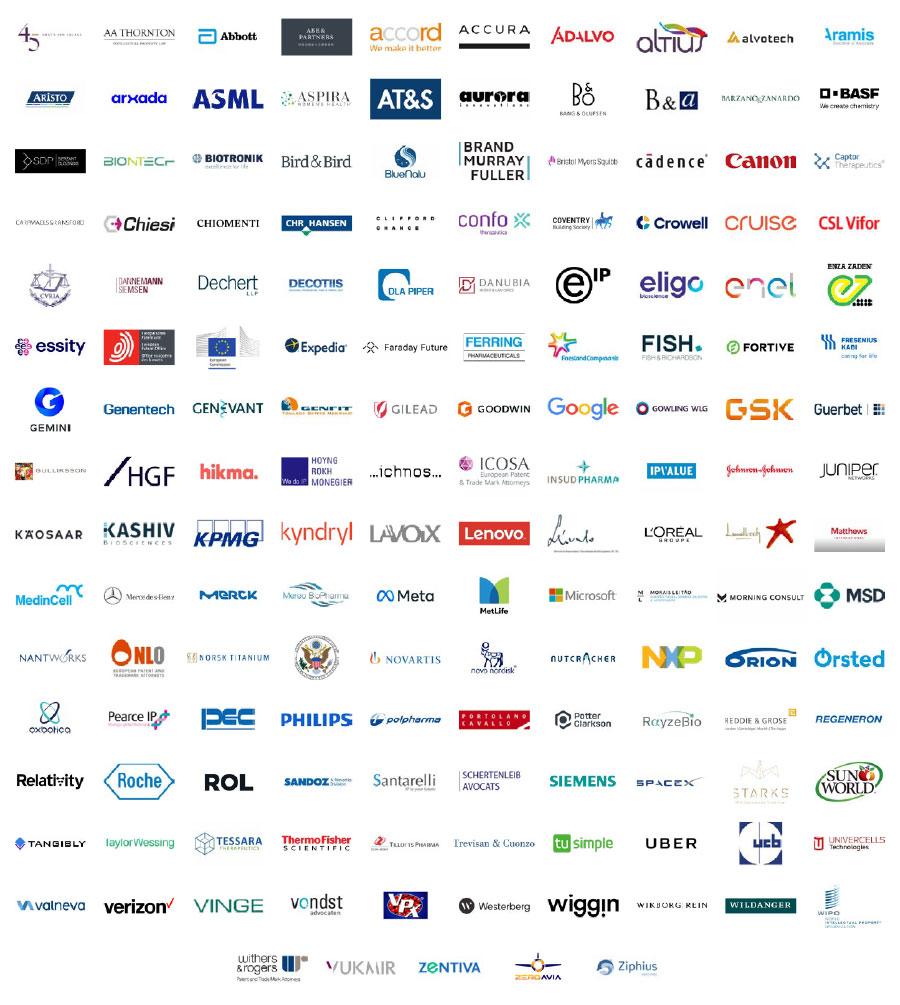 WITH THANKS TO OUR 2023 ADVISORY BOARD
PARTNERS
4IPCouncil
Please visit our website for more information.
About Kisaco Research
Kisaco Research produces, designs and hosts B2B industry conferences, exhibitions and communities – focused on a specialized selection of topic areas.
Meet industry peers that will help build a career-changing network for life.
Learn from the mistakes of your peers as much as their successes—ambitious industry stalwarts who are happy to share not just what has made them successful so far but also their plans for future proofing their companies.
Note down the inspired insight that will form the foundation for future strategies and roadmaps, both at our events and through our online communities.
Invest both in your company growth and your own personal development by signing up to one of our events and get started.